Tour Lunch
From: £15.00
By prior arrangement you can indulge in a Scottish platter lunch with locally sourced produce including a selection of Campbeltown Smokehouse open seafoods served on crusty bread. Also included are meat patties, pork sausages, haggis rolls and Campbeltown Creamery's famous Mull of Kintyre cheddar and oatcakes.
Lunch can be added to our Springbank Tour, Kilkerran Tour, Taste It's or Cadenhead Warehouse Tasting. Please note lunch must be booked at least 48 hours in advance.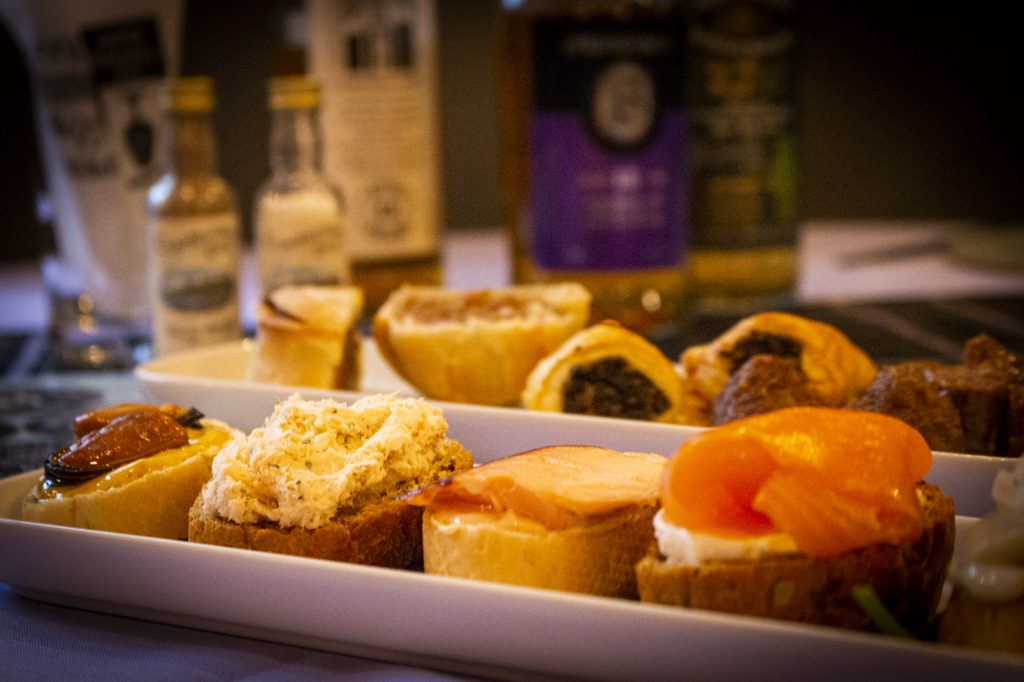 FAQ's
Our main lunch platter is largely fish and meat based however we can cater for all dietary requirements, as long as we have advance notice. Please let us know of any special requests at the time of booking.
Yes, children are welcome. Smaller portions are available, please get in touch for more information on this.
Booking Form